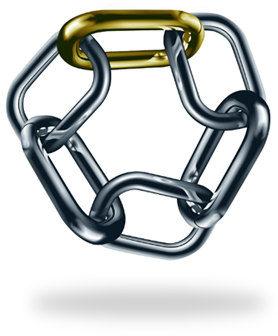 The strongest defense layer available.
Websense® web security gateways provide more defenses than any other security defense layer. They include real-time analysis, point-of-click protection, and the power of Websense ACE (Advanced Classification Engine).
ACE contains
Seven defense assessment areas, including real-time analysis of web pages and active scripts.
Real-time content analysis and data classification.
Multiple anti-malware engines.
Contextual reputation analysis.
Web security filtering.
Targeted attack defenses that use composite scoring with unified security intelligence.
Protection and containment.Most defenses are forward facing. They use background analysis to update signatures and reputation ratings. It's a backward thinking way of doing security.
Websense web gateways leverage the real-time defenses of ACE with an integrated enterprise-class data loss prevention (DLP) engine to contain data theft and cybercrime communications. They're the only web gateways that can detect:
Criminal-encrypted uploads.
Password file data theft.
Slow data leaks over time.
In addition, no other web gateway provides a threat dashboard with forensic reporting. It includes data capture of what cybercriminals are targeting, providing details on:
Who is being attacked.
How the attacks operate.
Where attacks are destined.
Largest security intelligence network.Websense ThreatSeeker® Network encompasses more than 900 million endpoints that analyze 3–5 billion requests every day. It has real-time awareness of new links posted to social networks and blogs, plus web and email requests. All this data informs the unmatched machine learning and predictive defenses built into ACE.
ACE is managed by Websense Security Labs™. With offices located worldwide, our researchers are always on the clock to provide you with renowned security know-how and innovation.
Websense Proxy Gateways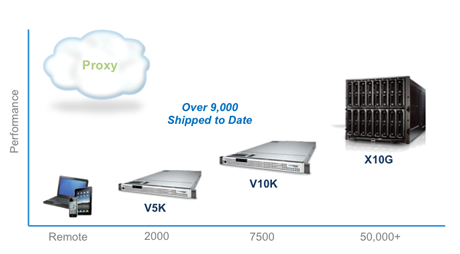 Proven platform and performance.Our web security gateways are proven in the real world. More than 9,000 appliances have been deployed on customer networks over the past six years alone. Our hardware solutions start with Websense V-Series™ appliances and top out at the enterprise-class Websense X-Series™ appliance. In addition, Websense cloud-based gateways are providing trusted security to even more customers around the globe.
At the heart of our security solutions is the Websense TRITON™ architecture. By uniting web, email, data and mobile security, it requires less infrastructure and decreases operational costs. Plus it provides aggressive real-time security defenses and containment against data theft.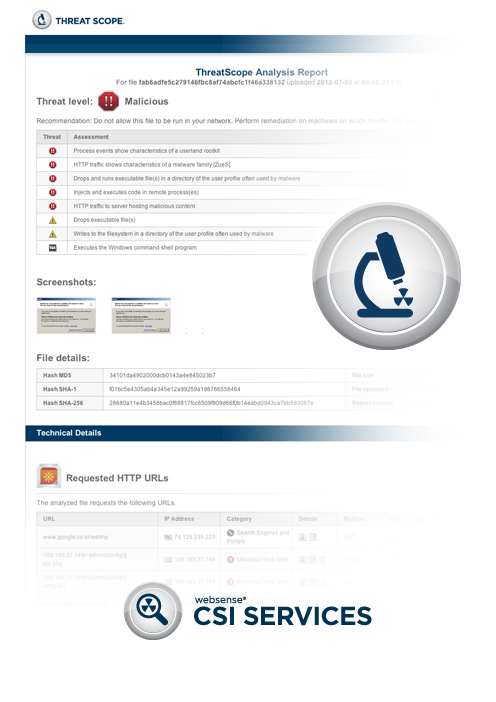 Malware sandboxing and security research. Blocking threats is no longer enough. When your data is under attack, you need to know:
Who was targeted.
How they were attacked.
Where the attack was destined.
What data was targeted.
Websense web security gateways provide this level of forensic reporting. A built-in threat dashboard with SIEM integration makes sharing incident reports simple.
As an option, you can link our gateways to the Websense ThreatScope™ online malware sandbox to get step-by-step analysis of malware. Managed by Websense Security Labs, ThreatScope is one of the Websense CyberSecurity Intelligence™ (CSI) services.
Additional CSI services allow direct access to Websense Security Labs researchers. It's for those times when your IT staff could use assistance, such as during a data theft attack.