TRITON Solutions Features

Complete security just got a whole
lot simpler. Securing email, web, and data usually means juggling products, vendors, software, equipment, networks, and staff. Even then, you're not sure you've plugged all the holes. The TRITON™ bundles change all that with one powerful solution that offers:
Unified analysis
Unified management
Unified platform

Unified analysis
TRITON does 3 jobs at once. Websense® TRITON is the first and only solution to provide enterprise-class security for data, web, and email in one unified architecture. This three-way shared awareness gives you:
The industry's best DLP (data loss prevention)
Safer use of the web, including apps and social media
Email that keeps security threats out and sensitive data in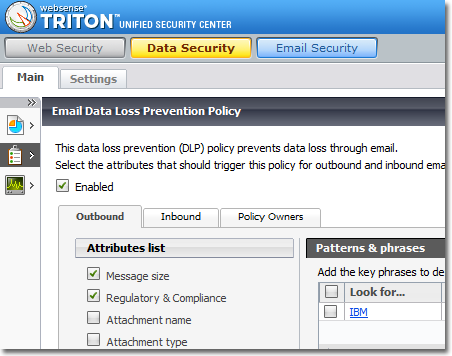 Unified management
You drive from 1 dashboard. With TRITON, you set up and manage all security operations from one console.
TRITON is:
Fast to deploy
Efficient to operate
Easy to update and expand to accommodate changing business needs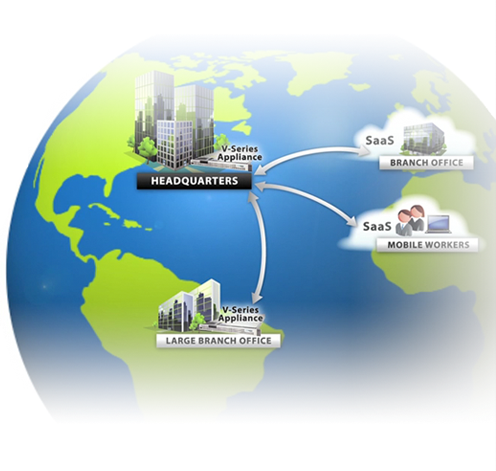 Unified platform
Try a cloud-and-ground combo. TRITON gives you a winning combination of in-the-cloud services and on-premise deployment:
In-the-cloud deployment provides consistent availability and automatic failover while freeing up your IT resources
On-premise, especially powerful and expandable appliances guarantee the most granular policy control
Combine the two, and you get the best value available anywhere
TruWeb. TruEmail. True DLP.
Websense is the only company that offers embedded web, email, and DLP integrated into one product.
TruWeb. TruEmail. True DLP.
Simplified compliance with 1,000 built-in policy rules
Higher level of accuracy with natural language processing
Lower cost and less complexity with one vendor, one product, one integrated solution
Alternative approaches
Complicated compliance with manual translation of regulations into policies
Lower accuracy with more false positives, requiring labor-intensive follow-up
Higher cost and complexity with multiple vendors, products, and implementation methods


ACE and Threatseaker team up in TRITON.
The Websense Advanced Classification Engine (ACE), powered by our Threatseeker® Network, combines the latest technologies into unified content security analysis. ACE analyzes over 1 billion pieces of content a day, using:
Real-time security scanning
Real-time content analysis
Reputation services
URL filtering
Antispam
Antivirus
Much, much more

Real-time security. Available here. And only here. Websense is the only solution provider that scans all incoming content in real time. ACE, our Advanced Classification Engine, analyzes content across 95+ content categories to yank anything that's suspect before it becomes a threat. ACE knocks out:
Legacy, signature-based threats
Keywords or file-type triggers
Script-based threats, including those in JavaScript and Flash
Blended threats that combine email, web, and other channels