Next-Generation Firewall Technology
Safely enabling applications, users and content is facilitated through a tightly integrated set of innovative technologies and services. Starting with determining the application identity, App-ID classifies all traffic across all ports, all the time. User-ID and GlobalProtect then allow you to tie the application and user into a location independent enablement policy that protects traffic against all manner of threat – both known and unknown – with Content-ID and WildFire.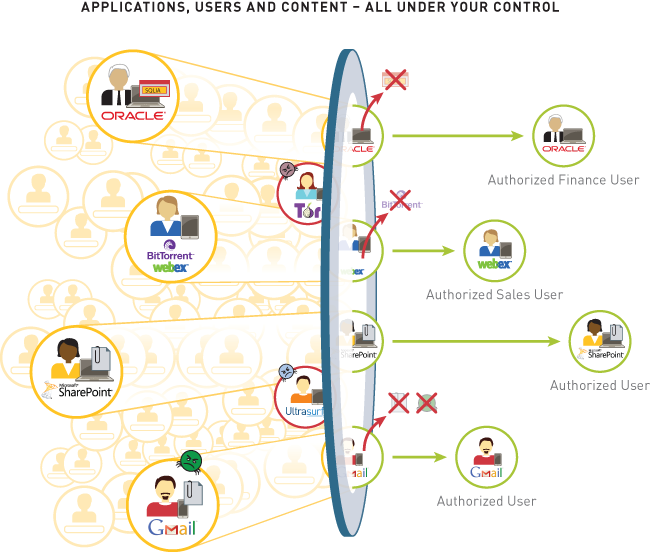 App-ID
Classifying all applications, across all ports, all the time, regardless of port, encryption (SSL or SSH) or evasive technique employed.
User-ID
Integrates with a wide range of directories and terminal services to tie users and groups to policies, regardless of device-type.
Content-ID
Prevent a wide range of threats, control web surfing, and limit unauthorized data and file transfers.
WildFire
Identifies, analyzes and automatically generates protection for previously unknown malware.
GlobalProtect
Extends policies to all users, regardless of location or device.
Panorama
Configure, manage and deploy policies across multiple Palo Alto Networks firewalls from a centralized location.